Braces
The Damon Brace System, utilizing gentle force, is not just about revolutionary braces and wires, it's a whole new way of treating patients. Traditional treatment often requires removal of healthy teeth and/or the use of palatal expanders to make space. This approach is often uncomfortable, takes longer, and can leave a narrower arch and a flat profile. Damon smiles are full, natural 10-tooth smiles achieved with light biologically-sensible forces, and are specifically designed to improve the overall facial result of each patient without the need for tooth extraction.
For more information on the Damon Braces, click here.
Early Arch Expansion
Often the dentist can detect developing orthodontic problems even before the permanent teeth erupt. For example, baby teeth with little or no spacing between them usually indicate that the permanent teeth will be crowded. In the past, orthodontic treatment was postponed until all the permanent teeth are in, about age 11 or 12. This is still a good choice for many children with orthodontic crowding, because it gives a well corrected result with a single phase of treatment which lasts 18 to 24 months. We now know that more severe crowding should be corrected sooner.
Myobrace 
The Myobrace ® System is preventive pre-orthodontic treatment that focuses on addressing the
underlying causes of crooked teeth, often without the need for braces or extraction of teeth,
unlocking natural growth and development. Treatment is best suited to children aged 3 to 15
and involves using a series of removable intra-oral appliances that are worn for 1-2 hours each
day plus overnight while sleeping.
What Myobrace ®  treatment does:
Corrects poor oral habits
Develops & aligns the jaws
Straightens the teeth
Optimises facial development
Improves overall health
Promotes healthy eating habits
How does it do this? By helping the child:
Breathe through the nose
Correct tongue resting position
Swallow correctly
Keep the lips together
Invisalign
You can have straighter teeth now – without braces or wires! Call us for a complimentary consultation to see if you're a candidate for this treatment
What is Invisalign?
Invisalign can give you the beautiful straight teeth you've always wanted. It works through a series of invisible, removable, and comfortable aligners that no one can tell you're wearing. So you can smile more during treatment as well as after.
Invisalign is the invisible way to straighten your teeth without brace. Invisalign uses a series of clear removable aligners to straighten your teeth without metal wires or brackets. Invisalign has been proven effective in clinical research and in dental practices nationwide.
How Does Invisalign Work?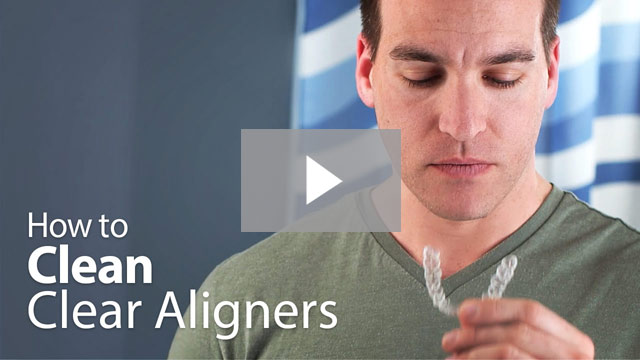 You wear each set of aligners for about 2 weeks, removing them only to eat, drink, brush, and floss. As you replace each aligner with the next in the series, your teeth will move – little by little, week by week – until they have straightened to the final position we have prescribed. You'll visit us about once every 6 weeks to ensure that your treatment is progressing as planned. Total treatment time averages 9-15 months and the average number of aligners worn during treatment is between 18 and 30, but both will vary from case to case.
How Are Aligners Made? You'd be Amazed…
The aligners are made through a combination of our expertise and 3-D computer imaging technology.
For more information please visit our video library.
Propel
We are excited to share with you the latest technology in orthodontics called Propel Excellerator which speeds up your treatment. Orthodontic treatment is typically a slow process because the teeth must move through the jaw bone which is hard and dense.
With Propel, we make micro-osteoperforations (small dimples) between your teeth that stimulate the bone. These perforations create a localized inflammatory response. Your body will increase blood flow which results in increased bone re-modelling activity, resulting in accelerated tooth movement.
For Invisalign patients, we can use Propel Excellerator to stimulate a natural response within your bone to get your teeth to move faster. It will speed up your treatment by cutting your treatment time in half and get you to that ideal smile faster.
Propel VPro5 is a high frequency vibration device designed for use with Invisalign. The device is used for five minutes every day. The high frequency vibrations help to position your aligners on
your teeth to achieve a snug fit, ensuring your teeth move fully and accurately in the direction
intended by your orthodontist. Improper aligner positioning can result in extended treatment
time due.
Related Orthodontic Articles
Clear Orthodontic Aligners
The orthodontic treatment using clear aligners consists of a series of aligners that you change about every two weeks over a course of treatment lasting six to eighteen months depending on how much movement is needed… Read Article
Clear Aligners for Teenagers
Teens who regard traditional braces as restrictive, confining, and obstructive to their lifestyles now have another choice for orthodontic treatment: clear aligners. This advanced dental technology, originally geared toward adults, has recently evolved to treat a greater variety of bite problems in younger people. These improved orthodontic appliances can help teens function normally during a difficult phase of life… Read Article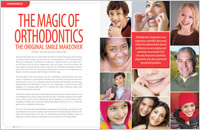 The Magic of Orthodontics
Proper alignment of the teeth is basic to "Smile Design." Their position dictates how they work together and affects the way you look and smile. Only orthodontic treatment can move teeth into the right position. Simply put, when things look right, they probably are right. Learn the basics of smile analysis and design and whether the magic of orthodontics will work for you… Read Article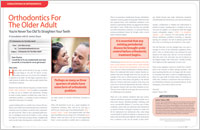 Orthodontics for the Older Adult
Healthy teeth can be moved at any age, so there's no such thing as "too old" for braces. In fact, nowadays about one out of every five orthodontic patients is an adult. Yet this figure represents only a small portion of adults who could actually benefit from orthodontic treatment… Read Article